PUR polyurethane foam
with active silver ions
Manufacturer of PUR polyurethane foam for spraying
Are you looking for high-quality insulation that meets current thermal and acoustic insulation standards inside buildings? As a polyurethane foam manufacturer, we recommend the innovative Silverfoam Ag40 foam with excellent technical properties.
We are a manufacturer of polyurethane spray foam with silver ions, which investors highly appreciate. It reduces thermal bridges by up to 60% and maximizes the protection of building interiors against wind gusts and other external factors. Finding another equally reliable PUR foam offered by polyurethane foam manufacturers in Poland is difficult.
Silverfoam Ag40 foam is a premium product at a reasonable price that is easy to apply, efficient and robust. By sourcing from a polyurethane foam manufacturer, you can purchase PUR foam straight from the manufacturer and get access to technical support and all the know-how to help keep your equipment in excellent condition for years to come. When you work with a manufacturer of polyurethane spray foam, you also gain access to less expensive parts and accessories and buy the best machines on preferential terms.
Excellent insulation of buildings
PUR foam straight from the manufacturer provides excellent insulation against cold and overheating. There are no joints, and it is exceptionally lightweight.
Quality for years to come
Foam for attic insulation enriched with silver ions maintains consistent properties throughout its life. As a manufacturer of polyurethane foam, we guarantee that it can withstand a wide range of temperatures from -70℃ to +120℃.
Friendly to household members
As a manufacturer of polyurethane foam with silver ions, we ensure that it does not emit harmful substances or dust. In addition, it insulates against outside noise.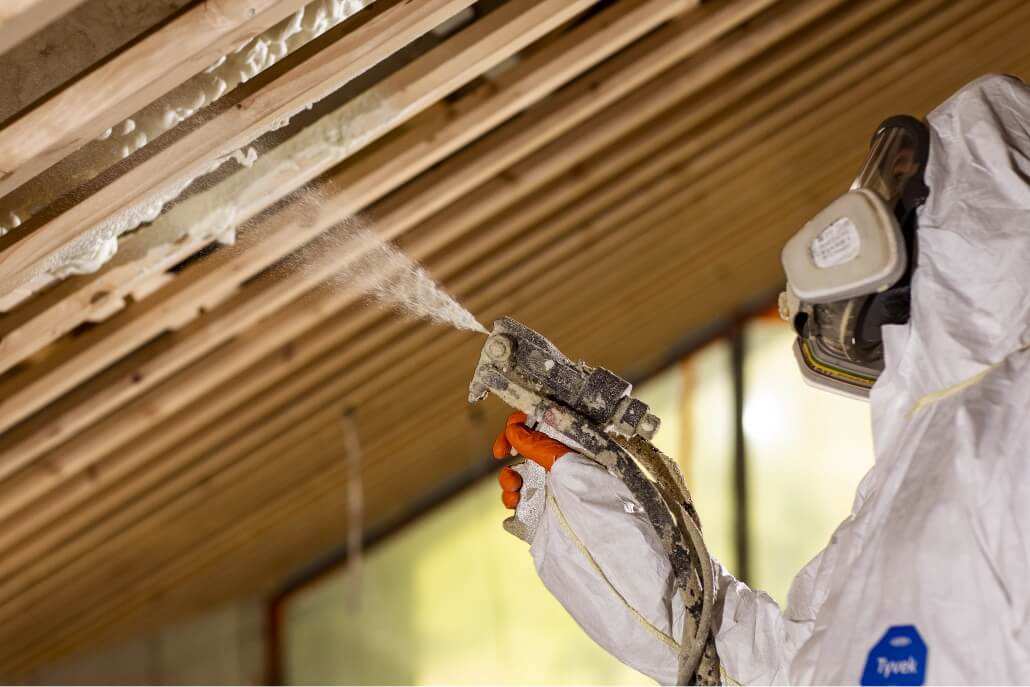 Compare
closed-cell and open-cell foam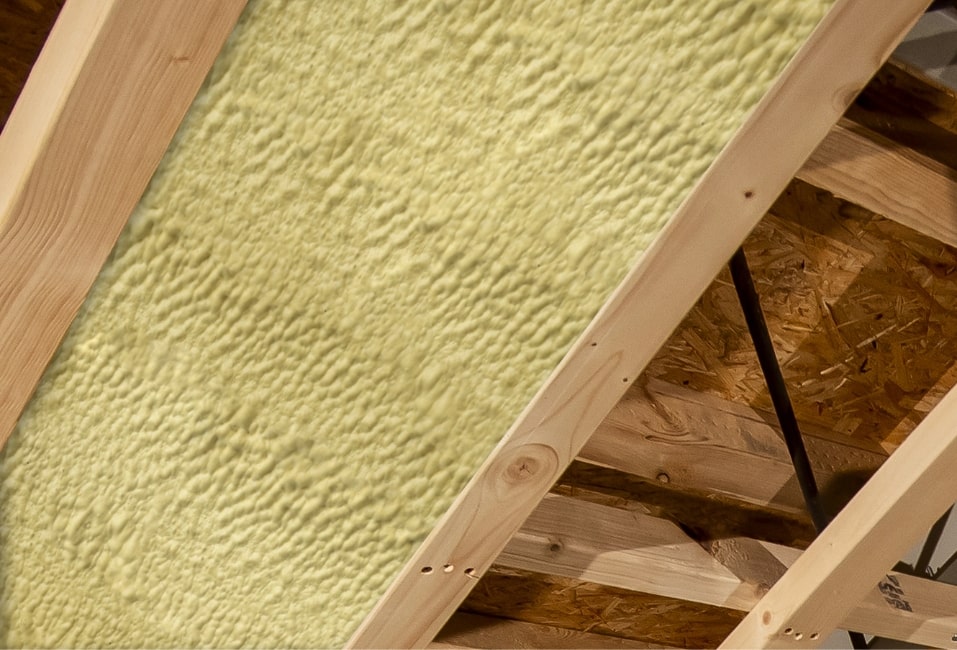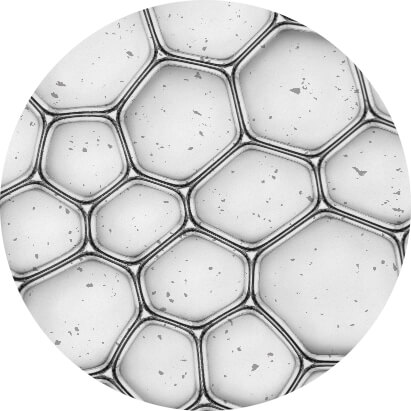 Closed-cell foam
Depending on their density, closed-cell foams make it possible to create very durable insulation with excellent properties such as thermal insulation, waterproofing, gas-tight insulation of farm buildings and anti-condensation insulation.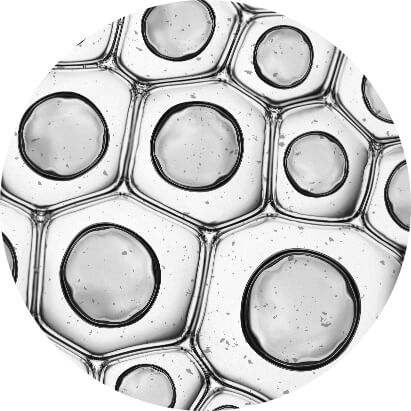 Open-cell foam
Due to the ever-increasing requirements in the regulations for insulating building envelopes – especially roofs and flat roofs – polyurethane products seem to be the best insulation solution. As a manufacturer of polyurethane foam, we ensure that the basic characteristics of the material allow you to obtain insulation with the best performance, provided that the correct parameters of spraying are adhered to.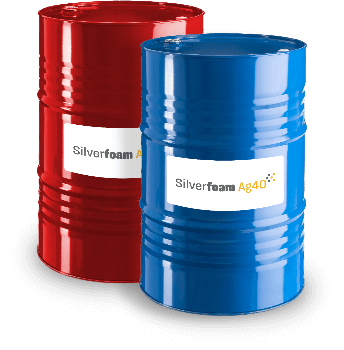 Select a region and find
a professional contractor.
Do you want to save time and are looking for a company manufacturing polyurethane foam with which you intend to cooperate comprehensively?
As a PUR foam manufacturer, we sell not only Silverfoam Ag40 and Silverfoam AgHFO foam, but also spraying equipment. It goes without saying that it can only be used by professionals who have received know-how from us along with practical training. If you are looking to establish direct cooperation with such a contractor, we – as a manufacturer of polyurethane foam – will be happy to help you.
Choose the region where you plan to invest, and we will point you to recommended specialists.
Feel free to take advantage of this option and work with a polyurethane foam manufacturer!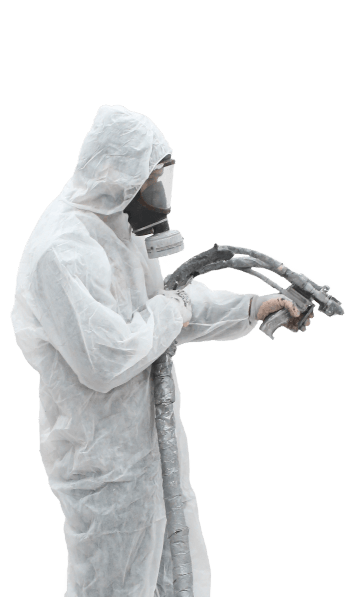 Trusted manufacturer of PUR foam
Conducting building investments requires the use of proven solutions. Our company offer such solutions in the field of polyurethane foam. Silverfoam is your partner – both when you are looking for reliable building materials and when you are an insulation contractor.
The attic foam we are pleased to present to you meets all quality, safety and thermal conductivity standards. We also offer a range of professional foam application accessories and equipment. As a manufacturer but also a contractor with extensive practical experience, Silverfoam is happy to advise on the selection of the right kit to best meet the individual needs of investors and implementers.
Polyurethane foam – two types to choose from
We are a manufacturer of PUR foam and a supplier of open-cell and closed-cell foam. We offer our customers only what is a proven product with an innovative formula. Containing silver ions, the foam responds brilliantly to current requirements and expectations – it is ideal for insulating buildings, doing waterproofing and gas and condensation insulation.
Polyurethane foam intended for spray application is suitable for insulating ceilings, exterior walls, roofs, flooring, foundations and basements. It is commonly used as an attic foam.
We introduce you to the flagship products of the PUR foam manufacturer:
open-cell polyurethane foam – foamed with water, sound absorbing, very light, inexpensive and environmentally friendly (no environmentally harmful substances in the composition);
closed-cell polyurethane foam – filled with gas, with low water vapour permeability, high performance and optimal waterproofing properties.
Purchase PUR foam from a manufacturer
As a PUR foam manufacturer, we are happy to provide comprehensive information on our polyurethane foam. We assure you that when applied properly – using our proprietary methods and certified equipment – it will be excellent insulation against cold and overheating and will even soundproof the rooms. This is why attic foam will prove to be the right choice. It is also worth noting that our polyurethane foam is entirely safe for people and the environment, so living in such an insulated house will be comfortable for your customers.
Join the ranks of our authorised contractors
The manufacturer of PUR foam with silver ions invites authorised contractors to cooperate. Those who specialise in applying foam in the attic and other parts of the building can become part of an established brand. We share our know-how and experience and provide marketing materials and services with technological support. With a manufacturer like Silverfoam, your start in the job market and further professional development will be extremely dynamic.
Silverfoam – PUR foam manufacturer
Many polyurethane foams may be sold nowadays, but they should not be compared to to our closed-cell and open-cell foams with silver ions. It is a reliable product that is second to none. Extremely advanced in design, excellent in application, efficient and durable – any insulation carried out using our polyurethane foam will last many years.